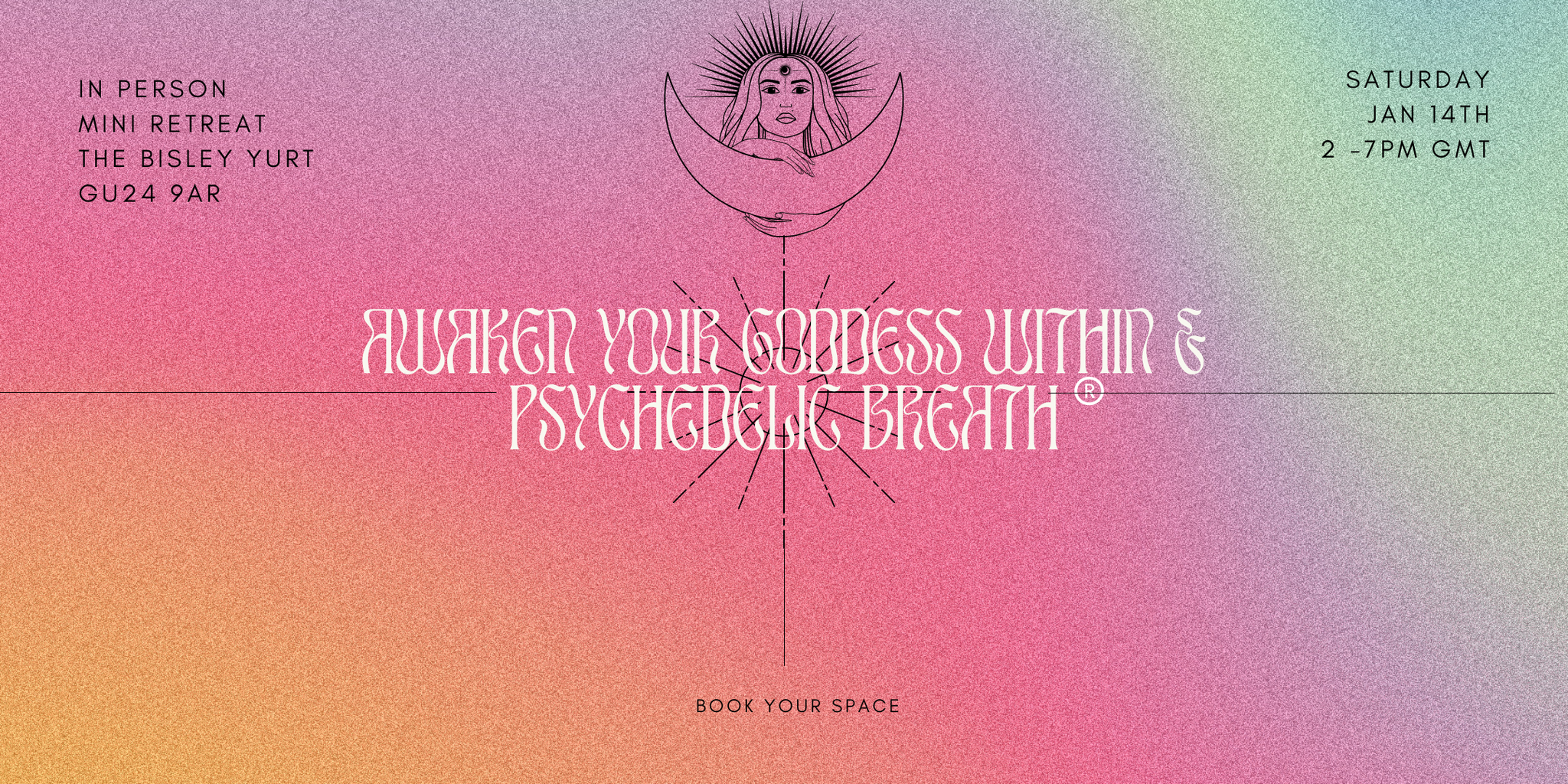 Offline
Beata & Viktoriya
The Bisley Yurt, Bisley GU4 9AR
The new year can be a powerful time to call in energy that will help you realize your highest purpose and your best life. You have most likely used the new year in the past as a time to reset your health habits or to make commitments and goals for the year ahead.
This year you can elevate your resolutions into powerful, energy-charged manifestations? Carving out the time to perform an intention-design ritual will help you identify and attract the things that you would like to expand or discover in your life.
We will focus on clearing and healing our heart, imbalances, stagnant energy, anxiety, major creative blockages, mental confusion, connect with acceptance of life and reality. Heavy energy on the chest often connected to loss, grief or bereavement.
This is more than a regular women circle. This is monthly miniRetreat, for women only, on deep Soul level and was channelled by Beata Dzwigol ~ Founder of The New Earth Goddess Temple™.
What is THE NEW EARTH GODDESS TEMPLE™?
The New Earth Goddess Temple™ is sacred space to heal your heart, heal your wounds, to step into your feminine power and awake your senses. To connect to the source – to your Soul, raise vibration, accept love and live life to the fullest.
We will guide you so you can unravel the secrets of happy life, learn the wisdom of the Universe, re-connect to your women ancestors, so they can pass the experience and deep wisdom on to you.
We will help you to re-connect with your Goddess Inner Power and the Light of your Soul, which will help you align with the law of attraction and feel liberated and happy again.
Each monthly session will be guided by Beata and her new Guest – Empowered Women. This time you will meet wonderful Viktoriya Cherneva.
It will be a very interactive miniRetreat, you will be offered
• Sacred Cacao Goddess Ceremony• Deep Healing through Akashic Records• Chanting (opening your throat chakra)• Psychedelic Breathwork®• Letting Go & Cleansing Ceremonies• Awakening Goddess Within Dancing• Sound Journey• Ancestral Healing• Journaling• Cards • Joy & Good Time
You will experience movement to express your body, your needs, connecting to your senses, rejuvenate your libido which gently sparks your Soul and awakens the true Goddess within you.
Do you feel called to take the lip into changing your vibration, you will attract the right people and situations to your life, radiate with Divine energy of happiness, health, peace and inner strength?
For more details and booking use booking link, please
To avoid Eventbrite's charges you can contact Beata directly