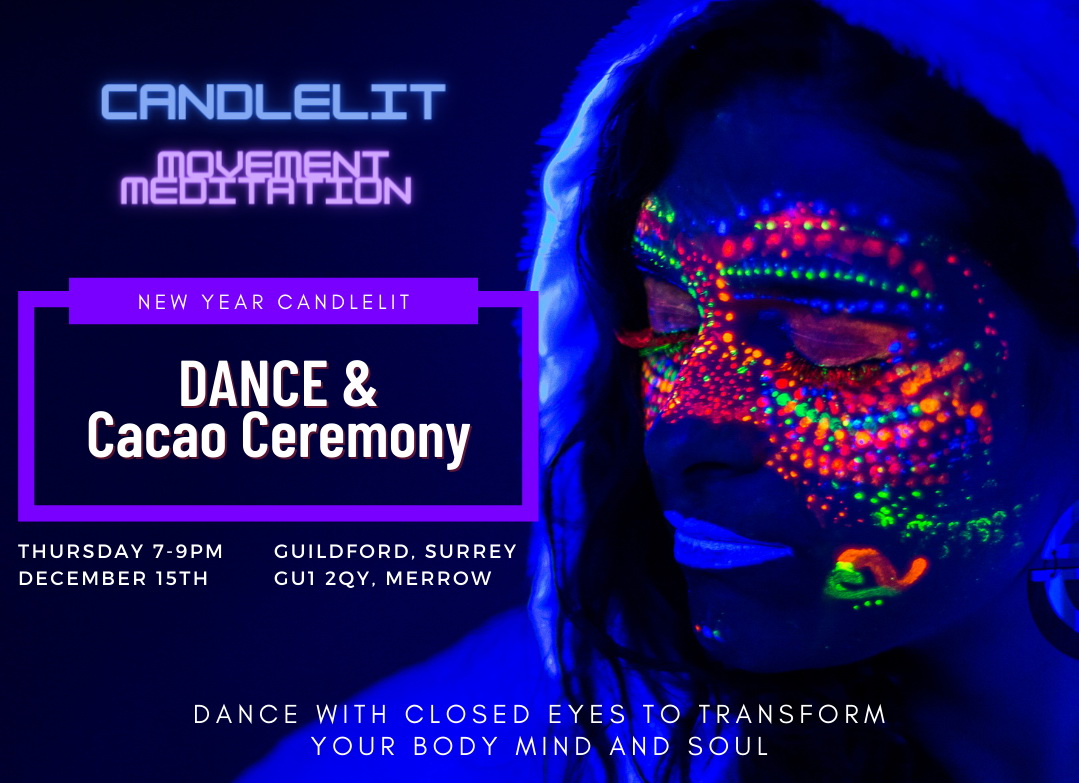 Offline
Beata
Merrow Village Hall, Guildford GU1 2QY
Join our Monthly Candlelit Movement Meditation, full of joy, transformative, healing journey to connect to your heart, free it and flow with life. Connect to your Soul and align your heart with your life purpose, release heaviness, stress from your body and your life, to experience liberation, joy, kindness and freedom!
WHAT IS DANCEmandala?
DANCEmandala a method of moving meditation that encourages natural and authentic self-expression, re-connection, once's creative life force, awareness and equanimity". This is a transformative journey with the healing flow created by gentle facilitator's guidance, dancer's unique expression of flowing movement and specially chosen supportive music.
With Sacred Cacao Ceremony, we will open our heart and tap into higher level of consciousness manifesting with easy, heal, transform all layer of our being and let our light shine the brightest it ever has.
It will be good possibility to clear and heal our heart, stagnant energy, anxiety, major creative blockages, imbalances, mental confusion and connect with acceptance of life and reality.
This session is full of gentle and conscious breathing with dynamic and slow movement/dance. DANCEmandala offers the safe space to re-discover our HEART WISDOM, liberate us from negative thoughts & emotions, stagnant energy, declutter your busy mind, and to re-connect with our inner TRUTH and POWER.
For more details and booking use booking link, please