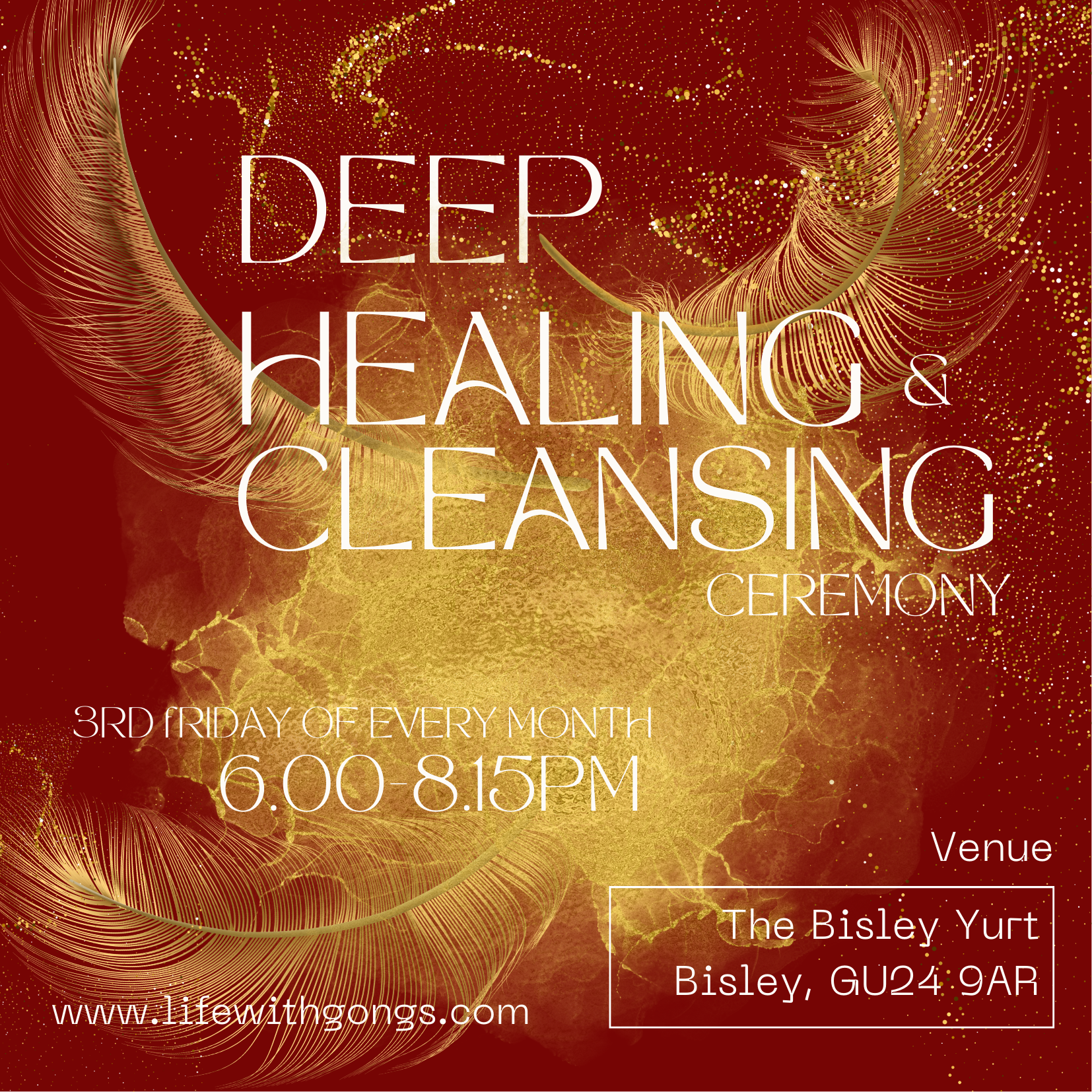 Offline
Beata & Jarek
The Bisley Yurt, Bisley GU24 9AR
A sacred space to cleanse dark side of the life, fears & stress so you can spread your wings, shine your inner light & follow your own Truth
It is powerful, monthly healing provided by 2 Spiritual Healers, Reiki Masters Teachers on a beautiful farm full of love and kindness with horses.
We will use Reiki and vortex, whirlpool energy, developed by us while guided by Spiritual Guides and Angels in order to restore natural balance of energy within a person on 3 levels – body, mind and soul.
This is a such beautiful space where two Spiritual Healers will become a channel of divine energy. They will be guided by Spiritual Guides, Akashic Records and Angels to help you to grow in the divine power and become the amazing being you are destined to be.
For 2 hours you will be receiving energy healing and additionally you will be embraced with gentle sound and vibrations of 7 powerful, healing gongs and shamanic drum. You may be guided during the session and experience voice healing.
We are going to work both with the whole group and with each person individually.
We will go very deep but always leaving you a space and choice how deep you want your healing to reach. We will be focusing on your health, stress and well-being, but if you are ready to work on deeper spiritual level, you will get an opportunity to experience it.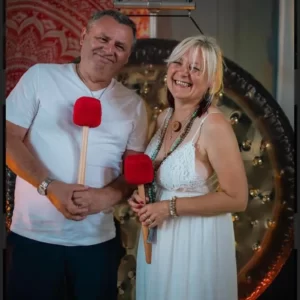 BENEFITS OF DEEP CLEANSING & HEALING CEREMONY
– Growing in the divine power and becoming the amazing being you are destined to be – Releasing worries – Managing fears at a particular time – Reducing pains and aches in the body – Releasing certain karmic and ancestors blockages – Easing soul's pain and suffering – Assisting you with your life lessons – Opening heart to unconditional love to others and self-love – Transforming deepest pain into spiritual growth – Feeling more relaxed and happier – Seeing life in much more positive way – Cleansing negative cords – Chakras balancing – Aura cleansing
You will not necessarily feel it immediately, but you can feel it shortly after such a session.
It is advisable for each person to have a minimum 9 such sessions in 12 consecutive months.
All this will create a powerful healing resonance with participants.
For more info and booking check booking link, please